Christopher Amey, Owner of Foresight Inspection Services, LLC
Chris is an Inspector Nation Certified, and North Carolina Licensed Home Inspector. After 20 + years working in the design-build remodeling, custom building, and disaster restoration industries, Chris has developed an eye for details and a passion for quality. His service in the U.S. Air Force as an Instructor Flight Engineer on C-130 military aircraft has given him an uncompromising attention to detail. He carries this experience into every home inspection he performs.
For most of us, buying a home is the largest investment decision we'll ever make. With this in mind, Chris started Foresight Inspection Services to provide homebuyers and homeowners in his community with the peace of mind they're looking for when buying and caring for a home. Foresight's process is designed to be straightforward and stress-free resulting in a value-added enjoyable experience.
More About Chris
Chris has always been active in his community. He continues to serve in the USAF Reserve and has a heart for veterans. He invests efforts that help to build the resiliency of military members and veterans. He also works as the Area Director of a parachurch ministry here in the Triangle where he enjoys teaching and mentoring young professionals in leadership and personal development. He and his wife, Stacey, are both active in their local church where Chris serves as an elder and Stacey dedicates her time serving in the nursery. Stacey is also the Head Coach of the two-time State Champion Gymnastics Team at Fuquay Varina High School. Chris and Stacey are embedded in their community where they are raising their four children.
Advanced Inspection Technologies
In home inspection, Foresight is about knowing where to look for evidence of harmful water penetration or other warning signs that could create a need for repairs in the future. Chris Amey uses advanced technologies, coupled with his own expert knowledge, to look for signs that a part of your home may not be functioning as intended and will help you to understand what your next steps should be. Through live-streaming footage of your roof using a remote drone, or by investigating a potential inactive leak using infrared thermography, Chris is able to examine the systems of your home beyond that of a normal home inspector and provide you with valuable insight gained from Foresight Inspection Services, LLC. If you would like to learn more about these technologies or to speak with Chris, you can reach him directly by phone at (919) 435-3145.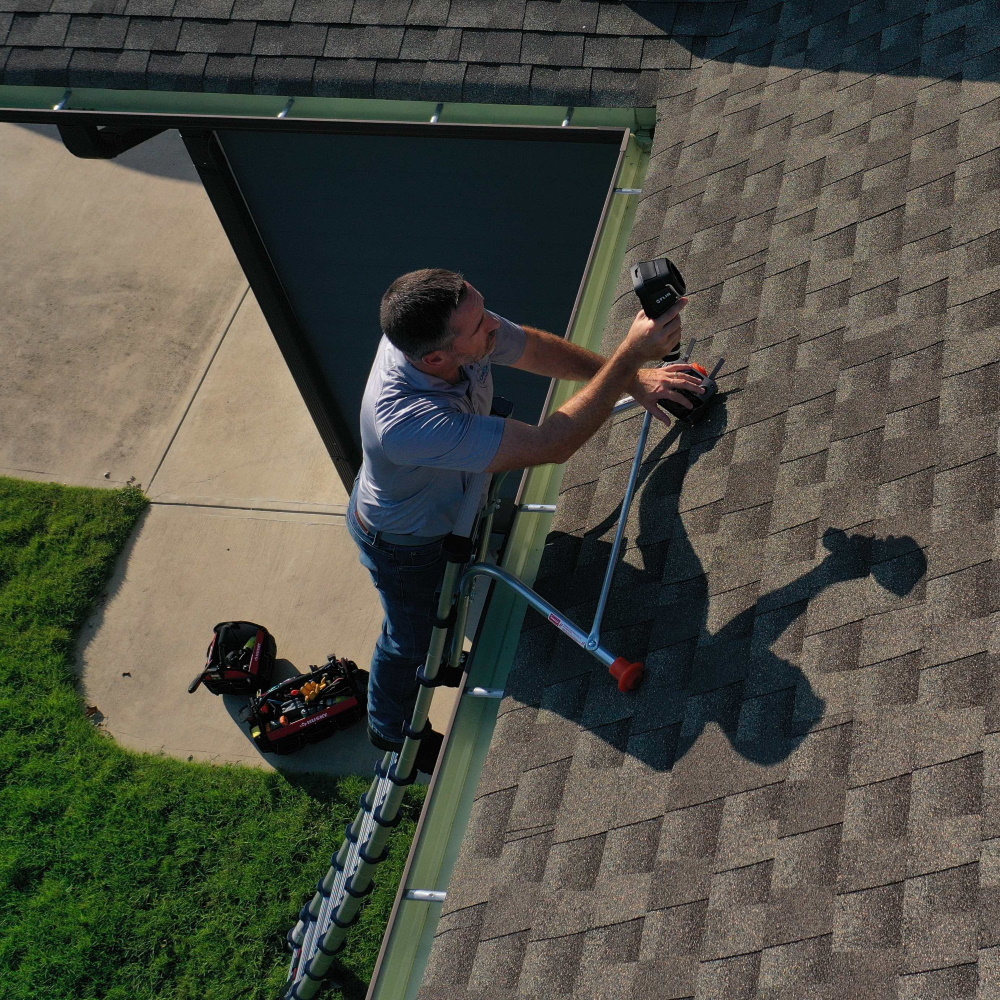 The Foresight Inspection Area
At Foresight Inspection Services, we primarily serve the Triangle and surrounding areas to include Raleigh, Durham, Chapel Hill, Cary, Pittsboro, Fuquay-Varina, Lillington, Benson, Garner, Smithfield, Wake Forest, Knightdale. If you are unsure whether your home is within our service area, please reach out to us. Foresight Inspection Services, LLC is dedicated to serving our local community, although we enjoy an occasional drive. Call Chris at (919) 435-3145 or email Foresight at [email protected] to schedule your home inspection.
Karthik S
September 21, 2021.
We used Foresight for our recent home purchase. Chris was great at providing the requested service. Thorough, patient in explaining and walking us through the details, and providing advice/guidance for future. Highly recommended.
julian kaufmann
September 20, 2021.
Highly recommended.
Trebor Wilson
September 2, 2021.
We hired this company do a pre-dry wall inspection. At first I was a little hesitant to use this company, but let me be the first to say they are professional and they're thoroughness is unmatched. They will make sure your home is built to last! Thanks Chris.
roma trikha
July 14, 2021.
Very professionally carried out the inspection of the house ,spent hours.Would recommend him any day.
Scott Fitzpatrick
June 26, 2021.
chris was really good and helpful. he talked us through any issues he found and was more than willing to answer questions. he went through the results and showed us issues he found.
Christian "Gabe" Amey
May 26, 2021.
Foresight's inspection process is THE most thorough in the industry. Nothing is missed. The best favor you can do for yourself in today's scorching hot market is ensure that you're making the right decision by hiring Chris, and Foresight for your home inspection.